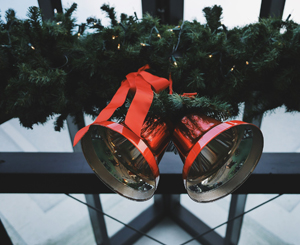 The holidays are knocking at the door and it is time again to have fun with mumma and dadda. Even though Christmas is far away, it is time to celebrate the Hindu festivals – Dussehra and Diwali. Last year mumma told me that Diwali is the festival of lights and during Dussehra we celebrate the end of evil. That is the reason why we burn the effigy of Ravana, who was a demon in Ramayana. He was the bad guy who took away Sita from Ram and held her captive in his kingdom. Hanuman, helped Ram to bring back Sita and kill Ravana. I told my friends about the significance of Dussehra; but they want to know the entire story. I told them to come home during the weekend and hear the story from mumma. Mumma said she will get a Ramayana DVD which we can watch to understand why we celebrate Dussehra.
We celebrate the major Hindu festivals in London with friends and family every year and the happy times are back. It is time to go shopping for new clothes and crackers. I love this time even more because mumma makes homemade sweets; if you get to eat them you will never eat sweets from the sweet shops. They are delicious and mouth-watering. I told mumma this time I want to buy a traditional Indian dress for Diwali; mumma said she will buy me one. I asked nanu to come over to our place if she can; she manages to come we can have even more fun. She is an amazing cook and knows a lot of stories about Indian gods.
Trafalgar Square in London is the place where all Indian gather to celebrate Diwali and Dussehra. Last time we went, there were live dance and music shows going on. There are several stalls which serve authentic Indian food; but I will homemade food because my mumma is the best cook. Some community halls even arrange for Navaratri celebrations where people dance and sing for nine days. Dandiya and garba are the main dance forms but you can do anything you want. I want to visit one Navaratri celebration this year and learn garba. I have seen garba videos and it seems so graceful.  Christmas is amazing in London, but there is a different charm during Diwali and Dussehra.
If you have never visited Trafalgar Square during this period of time, I would say you should. You can feel the Indian culture and experience the traditions. Last year mumma and dadda invited guests to our place and we had a great time bursting crackers together. I hope they come over this year also. I wait for this time of the year because everyone comes home with gifts, chocolates, sweets and dry fruits. Mumma and dadda also give away gifts to the guests.
Just two to go and we will start celebrating! I can't wait anymore….time fly away quickly…please!