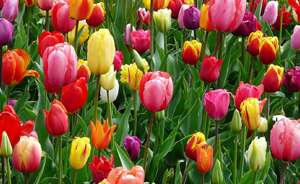 Last weekend, my cousins visited my place and gave me an idea of gardening which I liked very much. I told Daddy about it and he agreed with me.He arranged for an available space outside my building so that we can start gardening from next week. Daddy also told me that gardening has many benefits; such as gains in pro-environmental attitudes amongst children and acquire more outdoor experience and develop positive attitudes. Besides, he told me that during my summer holidays, I will not get bored after my studies and I can be in touch with nature and get some fresh air to breathe.
Here are the reasons why children should indulge themselves in gardening and spend some quality time amidst nature:
Children will be directly in touch with the environment which will increase their viewpoint about trees and plants of different varieties. Moreover, gardening will keep them engaged during their leisure time.
Gardening will increase their understanding of what kind of soil is suitable for which plant. This will give them the knowledge of different types of soil. This experience will help them to expand their knowledge of plants and the way they grow.
They will learn many things from nature which will help them in their learnings. They will learn about different kinds of plant-sitting insects, birds that feed on fruits and seeds, and much more about nature and its small creatures.
When children get a hang of gardening, they may grow vegetables also. This will increase their knowledge about different kinds of vegetables and will make them understand the value of eating green vegetables and their health benefits.
Gardening will teach them developing some patience. Each plant needs some time to grow, to eventually yield flowers, fruits, and vegetables. So, the children will learn about the importance having patience and self-restraint, which will help them throughout in their life.
Gardening needs some planning and remodeling of the area to transform it into a beautiful landscape. This provides the children an opportunity to learn how to make a proper planning about various things and implement them properly to get the required yield.
Gardening requires the children to take up a huge responsibility of growing plants and taking good and proper care of them. So, it helps them to learn how to take up responsibilities from a very early age which is helpful for them in the long run.
Daddy told me about all the benefits of gardening and helped me in understanding the beauty of growing beautiful and lovely flowers in the garden. His ideas helped me to learn about a new perspective. I understood the importance of growing plants and eventually waiting patiently for the flowers and the fruits to grow. I started imagining about the garden that we are going to have and think about all the lovely flowers that will bloom in our garden. I told Daddy that I will call all my friends to our house so that they can also see our garden.