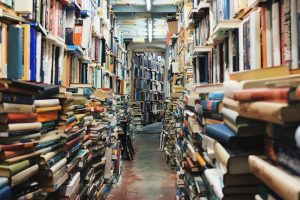 Education is the most important weapon that every individual should master upon as it will further help to create a civilised and healthy society. A bigger aspect of social justice is education. It is education that helps us to acknowledge the bright meaning of life. It helps to distinguish between good and bad and helps us to choose the correct path in life. And, it is the book the biggest medium of spreading education. But corruption has not spared education too and the random price hike of books has left many stressed, annoyed and slowly many are keeping education as the tertiary matter in their priority list. You being a student and belonging from an affluent family knowing the importance of books and education in one's life must adopt the habit of donating your old books to various unprivileged children and orphanages and to various refugee centers. Doing so, children from every sector would get the opportunity to empower themselves with education.  It is you who can contribute with your knowledge to promote education in the society.
Do Charity In A Smarter Way
In this digital era, you have innumerable opportunities only you have to look around and match your requirements. It is not necessary that you travel to various bookstores or visit different refugee centers or orphanage houses or NGOs. You can promote education simply by sitting in front of the computer screen at your home. You just need to make a list of the various places where you want to donate books and log on to their websites and mail them about your donation and these places would send one of their representatives at your place and take away your old books and notebooks that you had intended to donate.
On the other hand, if you have decided to sell off your old and used books then you too must get a good amount on its behalf as in the urge of helping others you also selling your loved item. If you do not get a good deal out of selling them, then you the enthusiast would lose the charm and probably might repent as well. For such purpose, there are various genuine online booksellers who provide good deals equally to the sellers and the buyers.
Hence without giving much of an effort, you are helping the deprived section of people wisely. Showing others, a path to responsibly promote education in virtue of building a healthy society.
Remember, only a few groups of educated students would not be able to create a conflict-free civilised society. Education has to reach every single corner of the world so that the whole global village learns to respect humanity and turns into a peaceful entity.