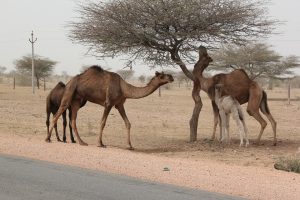 Summer is the hottest season of the year. For the elders, it is a pain in the neck especially in the tropical countries but for the kids, it is a season with joyous activities. All the countries in the world do not provide long summer vacation. Few have long rainy season vacations and few have long Christmas or winter vacations. But amongst all other, summer vacations are very useful and happy ones. In summers you do not have the tension of rain or the heavy snowfall. In fact, you can go out and do anything you want without any sort of climatic fear.
Things to Do in Summer Vacation
Mamma says summers are very beautiful in India. It is very fascinating and engaging season for the ones who live there. They get a chance to enjoy swimming, visit hill stations, eating ice-creams and their favourite fruit mango. The kids there enjoy a long vacation.
Last Summer Story of My School Friend
Last summer my schoolmate went to India for her summer vacation. She was very happy when she returned home. She said that she enjoyed a lot by forgetting all the pressures of school days. She had so much fun there that she forgot the hectic schedule of school and the daily monotonous puzzle of the school and home.
Firstly, she was unsure about her summer plans. Later, her parents planned to visit their native country India. For her, it was a long tour full of fun frolic and amusement. She visited various cultural heritages and beautiful tourist places in India. Her visit to India was an enthralling one. She had captured all those memorable moments into her momma's smartphone so that she can keep them as her treasured memory and smile recollecting a good time.
In fact, her mother and father also captured beautiful pictures. They also had spent few days in the jungles of Ranthambore. Saw beautiful deer, wild royal Bengal tigers, mischievous monkeys, slithery cold snakes, big elephants, wild crocodiles, huge giraffes, clever zebras and many more wild animals. In their visit to Rajasthan, they viewed here and there the beautiful and gorgeous National bird of India- the Peacock. They even stayed in various king's palaces which now have turned grand heritage hotels.
She played cricket with the local Rajasthanese and had their local cuisine Dal Bati Churma. Having which she added that it is much better than the Gourmet Mousse.
Her trip to India also included parts of Delhi, the capital of the country and she was too happy visiting the Chandni Chowk and Paratha gali over there.
Altogether, her experience during her first visit to India was really good and it satisfied her inner soul completely. Family trips to native countries in long summer vacations are always a cherished one.
To know more of such exciting stories, visit Veerica.