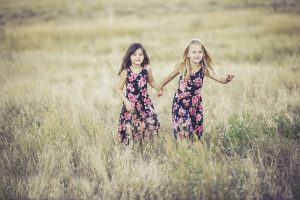 Hello everyone! Today I am going to tell you all about my friend Naisha. She is the first friend of mine. I made friends with her when I used to go to a day care centre. She lives near my house too and we both now go to the same school.
Naisha is my best friend. Our teacher also tells us that we are the best of friends. In the classroom she sits next to me and we do almost everything together. During the break time we eat our food together. We both clean our hands before we open our lunch boxes and start eating. Naisha also talks about health and hygiene.
We even play together in the afternoon. We both love cycling. So, we even go to the nearest park in the afternoon in our cycles. My Mother always insists that we should always do some physical activities. And, cycling is one of the best ways to increase our fitness, strength and flexibility. On weekends, we even go for swimming together. Swimming is another great way to achieve good physical health. It's a good cardiovascular exercise. It promotes heart and lungs health, builds stamina and also improves our overall body strength and flexibility.
We often visit each other's house. When we are together, we read story books together. Naisha has a great collection of story books. I love her collection of books. They are all colourful with lovely pictures on them. We share our story books with each other. Last week I gave her my book – ''Alice in Wonderland''. She loved that book as much as I did. At times I feel that our common interests are the key to our bonding and our friendship.
Naisha and I even paint together. I love to play with colours and paint brush. So, does she. At times, we use daddy's studio when we paint. We really bond well. And I feel blessed to have a friend like her.